STUDY IN AUSTRALIA
Introduction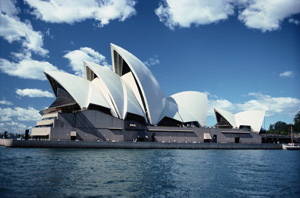 Australia provides a unique kind of education and a learning style that encourages you to be innovative, creative and think independently. Australia attracts the third largest number of international students in the English-speaking world after the USA and UK. In some countries Australia is the students' first choice study destination.

Australia offers an education experience that makes a real difference. Graduates from Australia are very successful in finding jobs and hold prominent positions worldwide. Additionally, they are readily accepted for postgraduate study at leading international universities.

Australia is a dynamic, vibrant country and its people are energetic, friendly and confident. Multicultural Australia is a safe, friendly, sophisticated and harmonious society in which students can learn and travel in an English speaking country.

Australia also offers excellent value for money and a standard of living which is among the highest in the world. Living expenses and tuition costs in Australia are considerably less expensive than in the UK and USA.

Budget


International students are charged up-front tuition fees in Australia. These fees are very affordable and are consistently less expensive than in the UK or USA.

Some institutions make an additional charge to cover other student costs. These may include student organization membership, library and laboratory costs and sports facility costs. These costs will vary depending on the concerned course or institution. The average costs are provided below and should only be used as a guide.

Institutions will advise you how to pay and when to pay your tuition fees.
Undergraduate AUD 14,000 – AUD 16,500 per annum

Postgraduate AUD 16,000 – AUD 22000 per annum

Entry Requirement
Undergraduate courses require an Australian Senior School Certificate of Education (Year 12 completion from Nepal) or the overseas equivalent of Australian high school matriculation, such as three passes at GCE A Levels in appropriate subjects. Some courses may also have certain pre-requisite subjects.
Postgraduate
Entry to postgraduate courses requires satisfactory completion of a first degree at undergraduate level (Bachelors). Demonstrated research ability or relevant work experience may also be taken into consideration. Evidence of English language proficiency is required when applying for a student visa. Depending on your proposed study sector you will need to have a minimum score of 6.0 in the IELTS English test.
Part Time Work
International students studying in Australia on a student visa can apply for permission to work once they commence their course. A visa with permission to work enables you to work up to 40 hours fortnightly on a casual basis during course time and full-time during vacation periods. In some cases family members can also apply for permission to work throughout the year.

Most students take part-time or casual jobs at some time during their studies. Some jobs are closely tied to courses of study (such as formal cadetships and informal arrangements such as part-time work by law students in solicitors' offices). Some students tutor school children or get jobs on campus in the canteen, the bookshop, in the institution's offices and as laboratory assistants. Some jobs are entirely outside the education community such as bartending, babysitting, gardening, hospitality, sales, information technology, restaurants, checkout work or fruit picking.
Australian Universities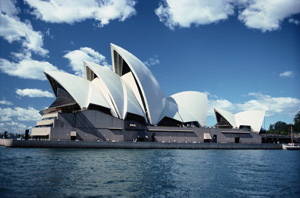 Australia has limitless opportunities waiting for you. You can choose from a vast range of courses including traditional academic areas of learning and research, as well as more practical courses with a vocational orientation. Each of Australia's universities has its own strengths and areas of specialization, giving you a wide choice and access to the latest technology and research in your chosen field.

Australian universities are major producers of research and development. They have pioneered many new ideas and technologies, leading to advances in business, science and industry. Postgraduate students learn skills in research and specialized areas that put them at the forefront of the development and application of new technologies. You can be a part of this dynamic research environment and be at the leading edge of innovative technologies and research programs.

Internationalization of higher education and research is of great importance and Australian universities are major participants in international education and research projects and initiatives. They recruit academic personnel who are leading experts in their fields from around the world. There are also student and staff exchange programs with institutions in the USA, UK, Canada, Europe and Asia.

The rewards of studying at an Australian university are endless. Develop your potential in an innovative, flexible, yet supportive learning environment. Gain an internationally recognized qualification that will open doors for your future.
Visa Procedure
You can be granted a student visa only if you wish to undertake a registered course or part of a registered course on a full-time basis. A registered course is an education or training course offered by an Australian education provider who is registered with the Australian Government to offer courses to overseas students.

You may undertake any course of study for less than three months on a visitor visa or working holiday visa. If you intend to study for more than three months, you must apply for a student visa.

There are advantages to applying for a student visa. If you are studying on a student visa you:
have access to Australia's subsidized student health cover

are able to study for more than three months

are generally able to change status to an overseas student in Australia, and

can also apply for permission to work.
Students wanting to study in Australia can apply for a student visa after they have received a letter of offer or electronic confirmation of enrolment (eCoE) in relation to one or more full-time courses of study. However, it is recommended that you do not enroll in your course or obtain an electronic Confirmation of Enrolment (eCoE) until you have been advised to do so by your local Australian Government office, i.e., Australian High Commission, New Delhi, India.


You should contact Emerald to find out:
How to make your application, and what your document requirements will be.

Generally, an international student is issued with a multiple entry visa for the duration of their study course in Australia. This allows you to travel backwards and forwards to Australia within the period for which it has been granted. Members of your immediate family (spouse and unmarried dependent children under 18 years of age) may accompany you to Australia and will be considered in the same visa class as yourself. If you wish to extend your stay in Australia for further study you will need to lodge an application for a further visa.
Register for Counseling
Let Emerald's experienced and dedicated counselors take care of you. Simply fill in the form. If you would like to pay in cash, just drop in and take the opportunity to speak to the counselors too.